martes, 18 de agosto de 2015



Unexpected summer, unexpected soundtrack. Ph. by Renata Martin (HECHAENARTE)
martes, 11 de agosto de 2015
Hello my lovelies. As you know earlier on 2015 I got an opportunity to be an intern on a fashion magazine;L'Officiel México. To start with this narration I will like to tell you how all this thing went on. In my highschool each year we have specific programs to realize between semesters. This year I did a "work week". Basically what this is about is getting a job that you will like for your future. This case a fashion magazine was my fisrt option. After making research and stalking to get e-mails and contacts I finally found a personal e-mail for Pamela Ocampo, the editor-in-chief. After writting e-mails back and forth for weeks I got the yes to the opportunity. If you didn't know I'm living in Guadalajara, Jalisco. This was the first problem I faced since the job was in Distrito Federal. We are talking of 8 hours of roadtrip or 45 minutes by airplane. Thank God to my parents this wasn't a problem, but at the moment I was 17, I knew nobody at that big and cosmopolitan city, didn't knew the streets the zone and to be sinciere I wasn't as independent as required for moving to that city under the circunstances. Anyway with a little help of my parents we managed the situation to get me there. I knew I could get experience and great learnings with that experience. So I did. I took the opportunity and flight on Sunday to get there.
MONDAY
To be honest I was nervous since it was a whole new experience for me. I didn't know what to expect neither what to do. In Sunday night I got an e-mail with some of the duties I was assigned. Monday in the morning I went to the office and met Gabriela Camberos the editoral coordinator. She basically introduced me to the staff and the work. I felt related to her, she lived in Guadalajara and started a magazine (A magazine) which is a fashion magazine for an elite mall in Guadalajara. Samuel that goes to my same school got a job there. That day I met the other editors but I will talk about them later. This day work was about learning how the magazine works. Each page has their purpose. Bealive it or not all magazines have their structure and pattern from page one to the back cover. From the colors, the content, distribution, everything has is place, order and connection. My duties for that day were doing research from it girls and their contacts to trends,translating archives and external content.I need to say that day I did a very basic investigation on the it girls. By basic I mean horrible. That was my principal learning that day. On fashion industry and on systems like L'Officiel you need to look deeper and new. So from having Chiara Ferragni in the list I ended having Laura Remington (The new it girl). Thinking out of the box and looking deeper was what I learnt that day.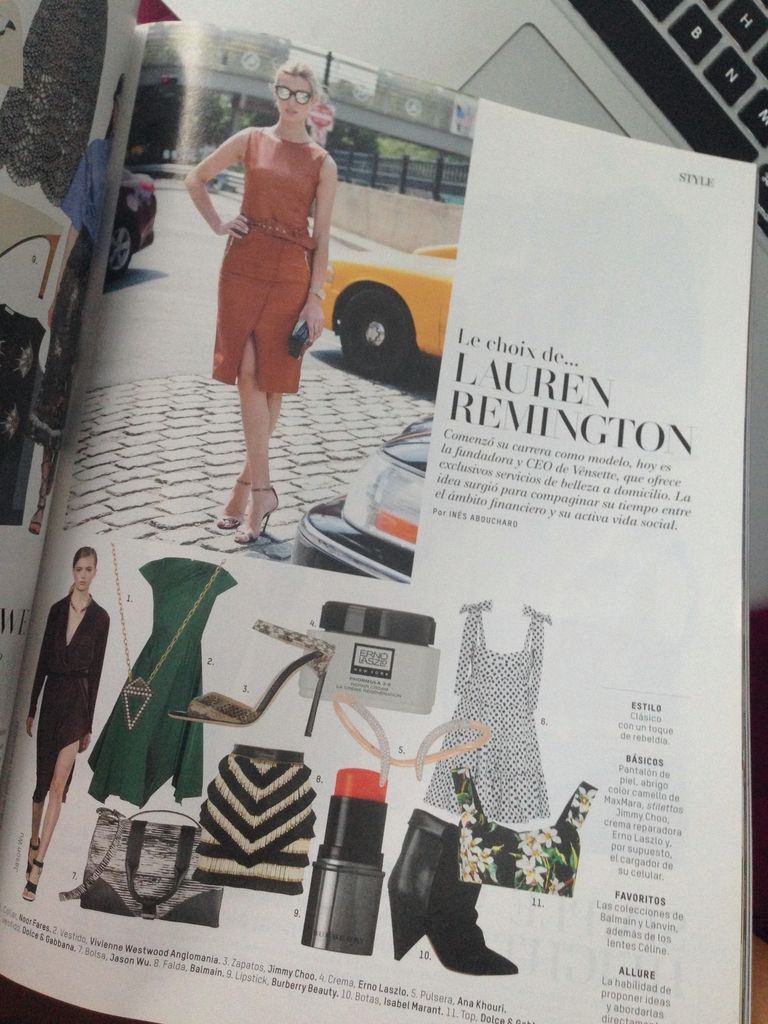 THURSDAY
This day was like a normal day on the office. My duties that day were doing a transcription of a spoken interview, since I was a client working with the magazine I did this powerpoint presentation of my opinion of the magazine. That day all the crew was getting prepared for a photoshoot for the next day. My main work there consisted on getting the e-mails from the it girls. I also learned how the selling ad buissness plus how the head-quarters at Paris work. Basically in Paris is the cuality control, they gave the team some topics and material to include and then they completed the magazine with their own content. Other thing as well was how all the international magazines from L'Officiel can trade photoshoots or articles which I thought it was amazing buissiness and teamwork. That day I only worked half day because I went to know the D.F. I wanted to sleep well, tomorrow I will attended to the photoshoot.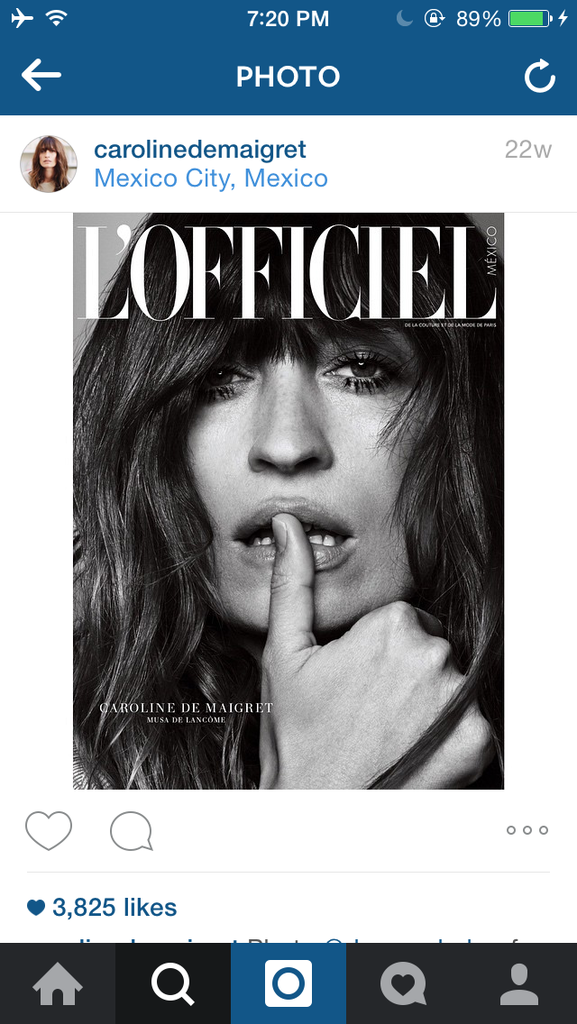 WEDNESDAY
This was the day of the photoshoot. I hard thing that I learnt from the D.F and from any big city. TRAFFIC IS A MESS. I arrived a little bit late to the shoot. But, it was ok. My uber driver make it fast, but I forgot my phone. Things that morning were crazy. So The photoshoot we did that day was the 'photomaton' for a style section of the magazine. We were shooting all shoes. To be specific spring high-heels. Inés was the model for that day. So the shoot starts with a pre-procuction which was encharge by Gustavo. I didn't see that process. The day I met Gustavo was that day. He just arrived from Brazil. So the next step was that Marian and Gustavo with some help of Ines they went up to Saks and choose many pair of shoes. Then Marian and Gustavo started choosing the final 9. They were Amaizing Gucci shoes and horrible Dolce shoes. They finally choose the 9. A thing I learnt that day was that all pieces needed to coordinate and have a thing in common. The nine shoes together should be different but from the style and brand variated. But the concept should be the same. So some amazing shoes didn't make the cut. The photos were by Cuauhtémoc Garcia. So here you can see the shoot.