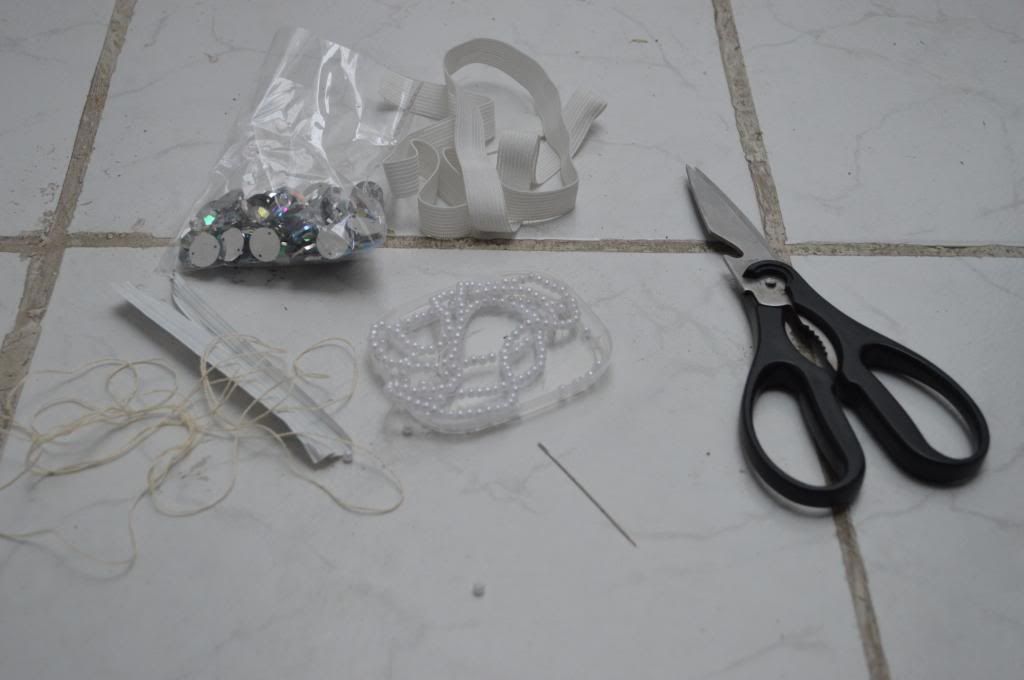 You will need: Thread,Elastic,little ornaments,needle,wire(The ones thety use on the kitchen),scissors, gems and needle
Step 1: Grab some thread and start putting the ornaments like my pearls into the thread. This part will be the statement part of the necklace. Be sure to leave in both sizes a considerable amount of thread left.
Step 2: Complete the necklace circle with a piece of elastic. To measure it use your neck, surrounded with out stretching it. The elastic and the thread with ornaments should surround your neck as desire.
Step 3: With the remains on the first part of the necklace, sew it with the elastic in both sizes.And cut the edges of the elastic to have a cleaner shape if desired.
Step 4: Grab your wire if its coated with paper or plastic take it off.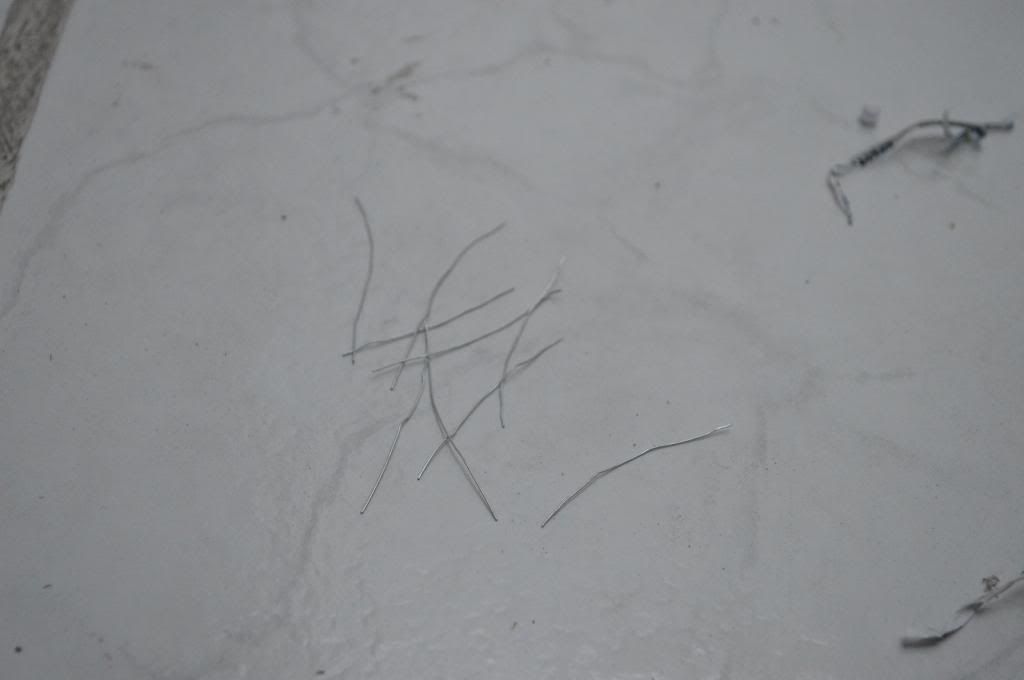 Step 5: Cut the wire into little pieces. The wire should be easy to cut and to fold, that is why the wire that we use in uses in the kitchen is very helpful.
Step 6: With the little pieces of wire insert them into the gems.
Step 7: Next attach them into the pearl part of the necklace and twist to secure.
Step 8: To make a good secure, fold the twisted part of the wire and pass it to the other hole of the gem and fold again to the back part section.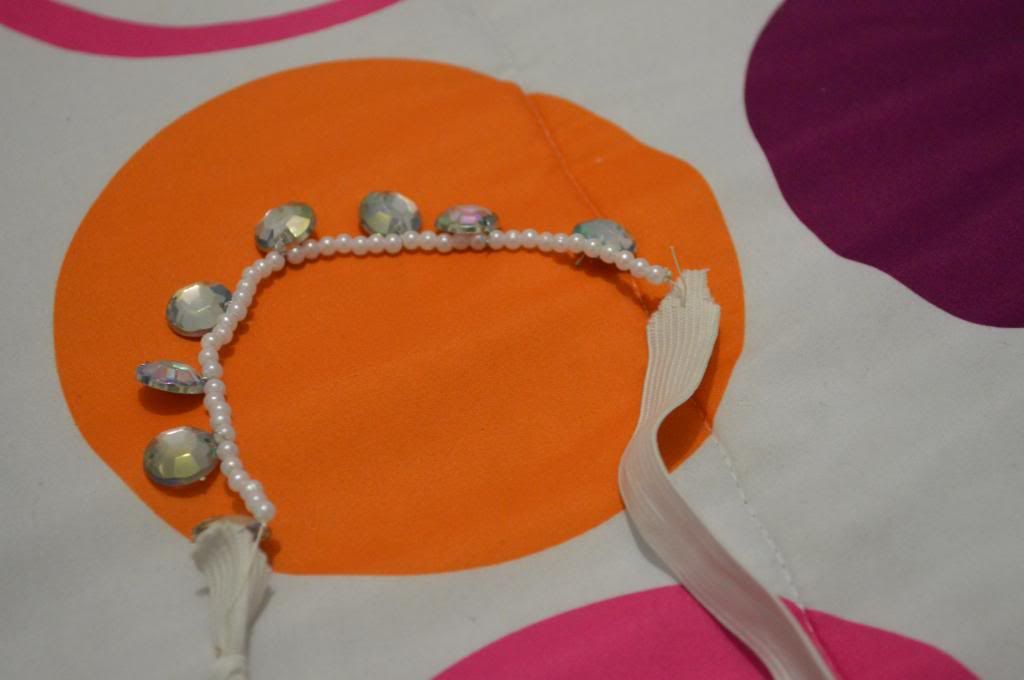 At the end you should have something like this. If you think this won't fit on your head, don't worry because the elastic will make it stretch and will fit to everyone heads
The last step its to show your DIY to all your friends and to tweet it to me. I think this necklace is perfect made for collared blouses. Enjoy xx
The other day I was in a hurry for doing a Statement Necklace to use it with one of my shirts. LUCKLY I had this iridescent gems that I love and all this supplies at home so in less than 15 minutes I had a new jewelry piece to add to my collection. The original is on my friend's house. In which has more jewel layers and stuff like that. SO get creative. And stay tuned for a giveaway and a video on DIY leather shorts.


Talking about jewelry I discovered this site Efoxcity.com is a online shop that sells clothing, dresses and all stuff fashion related. I was contacted by them for their Jewelry even my Bf Samuel a.k.a The Trenchcoatman love the necklace, earrings and rings the site offers. I loved them as well so take a look at the site. I'm sure you will like it so much as I did.Check them and tell me what you think. Oh and they sell stuff for men as well so let your brother, boyfriend or friend to check the site too. Thanks for reading. Here are some of my picks plus my monthly pick click this links:womens fashion wholesale,wedding dresses under $100,Drop ship clothing.



LOOKBOOK
TWITTER
BLOGLOVIN
TUMBLR