1.Bijoux!
As Marilyn Monroe said, diamonds are girls best friend. It's for sure that only lucky ones can get all Dannijo or Gemma Redux stuff by clapping hands, but wearing jewelry doesn't need to be expensive. A statement piece can clearly change a basic outfit into something glam. This year I want you to invest into your first jewelry item and start collecting cheaper alternatives like cute vintage bracelets or HM necklaces.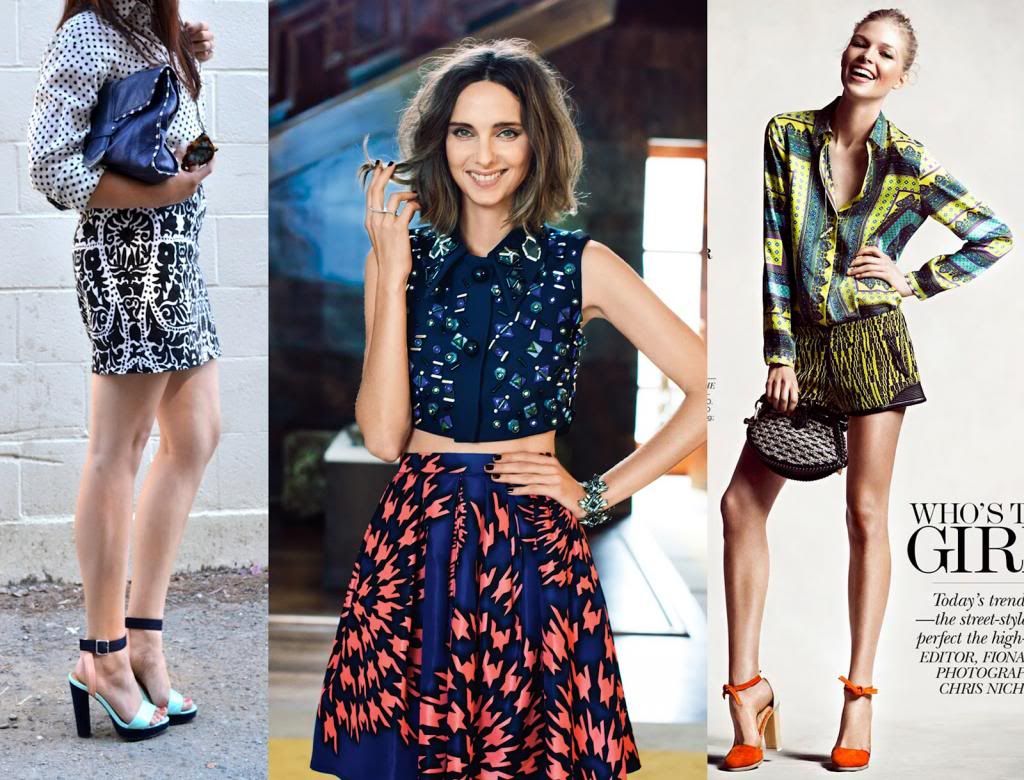 2.Mix and Match
Mixing textures is something that only streetstyle starts can do right, but you can do it as well. Start to experiment and mix and match. I think you can go fool proof by just starting by staying in the same color palette and mix light prints with bolder prints.





3.Make it work
Runways are my main inspiration, but as some fashion insiders said. Fashion change but style remains the same. This is quick adopt trends that fit your personality and the ones you love and can work with your closet. Easy as that!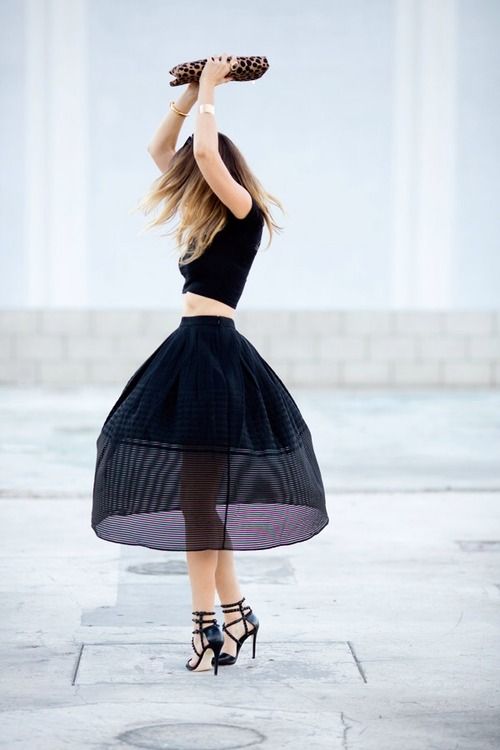 4.Fuck what people think!
It happens all the time, in my self it comes the basic 'people will see me weird if go dressed like this to this party'. If you are the fashion kinda of girl you only have a mission in this days. Make the statement. Get a boost in your confidence, because you are the one that should look weird to the bad dress girls and rock whatever outfit as an example to follow. (But, don't look weird to people, never be mean :) )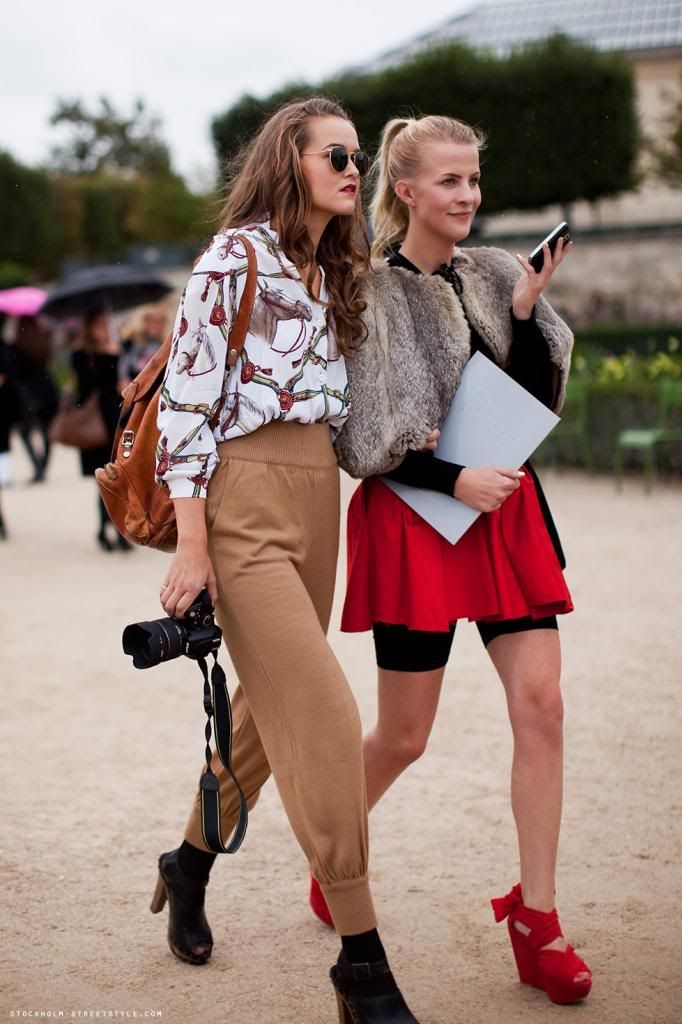 5.Hand by hand
Its not the same wearing your super lady like outfit with your messy and natural yet beautiful hair. Beauty and fashion were born as brothers,I admit this my harder to achieve resolution. But spending some extra 5 minutes to your hair and make-up can change your look. Details that makes perfection.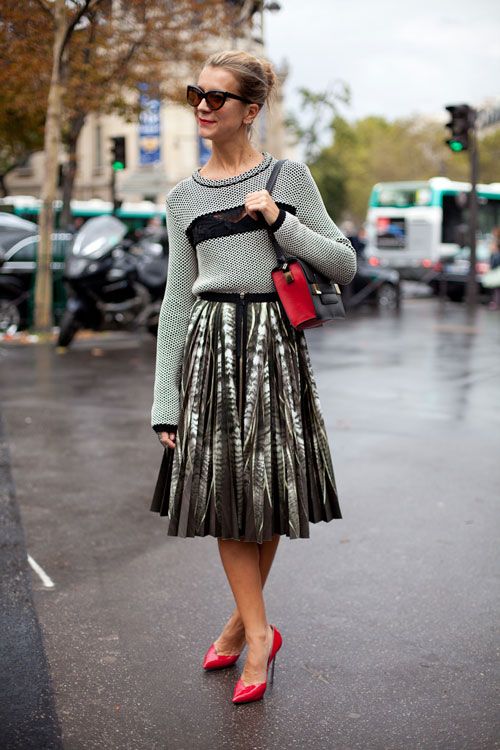 6.Make it fun, make it unique!
I love finding sparkly shoes, metallic purses, fury objects etc. Stores are finally caring unique pieces. Pieces like this make outfits more fun and happier!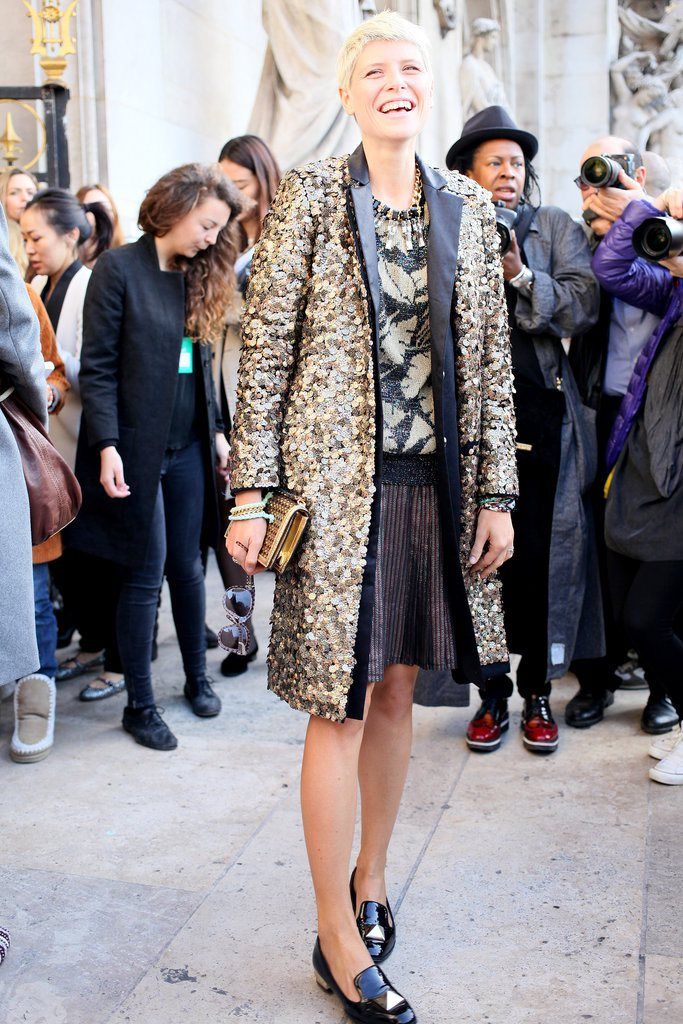 7.Texturize
As mixing prints, textures are a big deal too, Makes something more fun and fashionable. Trying this with maybe a monochromatic look mixing leather, fur, chiffon etc. Or neutral colors with sequins and other textures is a fool proof way. Just have fun!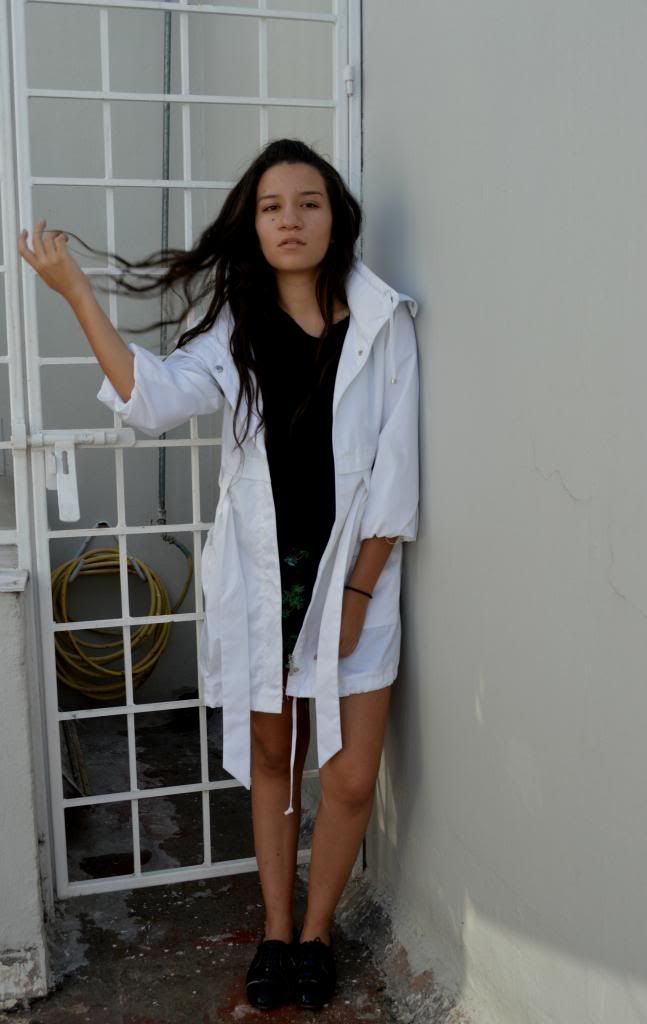 8.Play with everything
I can't get enough of going into my mothers,dad etc closet. Even my little brother! I can find amazing stuff to play and style with it. Try doing this stuff one day you will remain with an amazing outfit and developing your styling features.





9.Use local fashion
Buying in your go to store is the best way to spend your money. I assure that the same number of Zara stores in your area are the same number of vintage and independent boutiques. Try going to explore this stores every once in a while, you can find even greater stuff sometimes.




10.DIY MADNESS
As always and my favorite feeling. Getting inspired and then do your own version, which makes it more you and cool. I'm talking about doing more DIY's and off course wearing them. Trust me the feeling of finishing your DIY is one of the best feelings ever





11.Know your body
Last summer I went with my sister to a class about knowing your body proportions and how to rock clothing pieces the correct way for you. Since then I realize there is a thin line between looking good to looking damn gorgeous. The thing is easy, know your body and try to adopt what fits you best. (Keep in mind to break rules once in a while)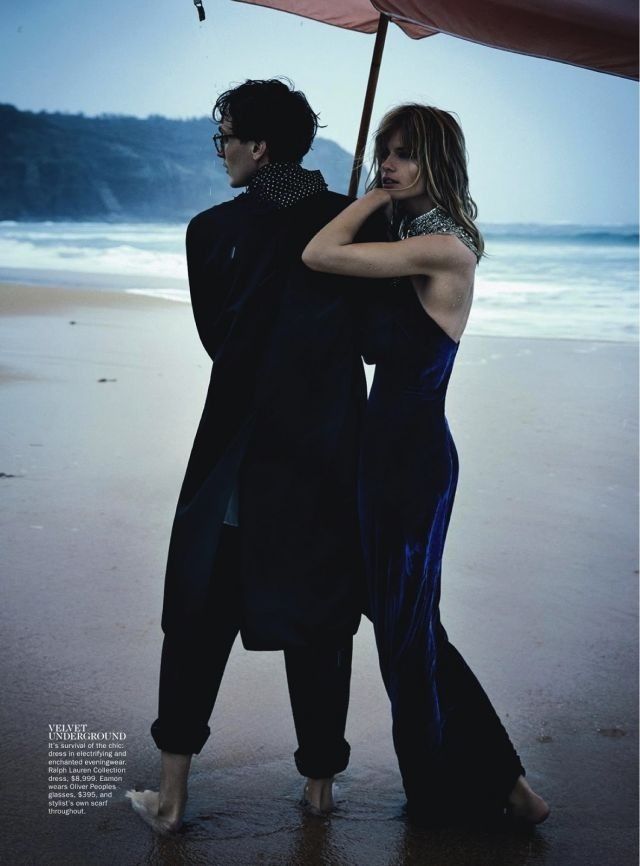 12.Perfect match
Dressing your boy to match you. I think is so chic and cute when your boyfriend has the bow tie the same color as your dress, or a suit that match your dress, or in the photo case a suit and dress in the same texture. Take your boyfriend into the fashion side, Every girl loves a well-dressed gentleman
(I need to get a boyfriend first)